XOTIC PC Special Bundle For Sun 'n Fun!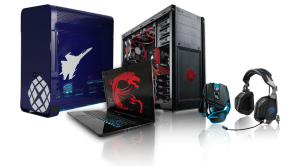 We're very excited to be partnering up with Xotic PC this year for Sun 'n Fun and beyond. Check out the awesome bundle they have put together for their show!
FREE Performance package and Gaming bundle on ALL desktops ($300+ value)
FREE Laptop Gaming bundle on select MSI gaming laptops ($200+ value)
SAVE $100 OFF All Stage 3 and 4 XOTIC PC Gaming Desktops!
Order now and get a FREE Mad Catz R.A.T. TE Mouse and F.R.E.Q. TE Headset!
Can't say enough about how great these machines are. We're running Elite: Dangerous and Prepar3D on Xotic Evoke Systems and the performance is incredible! Not to mention how sleek the small form factor and beautiful the custom paint job are, the LED lightshow has to be seen to be believed!
---