Sun 'n Fun 2014 Recap – Saitek Dazzles With Rhino, Cockpit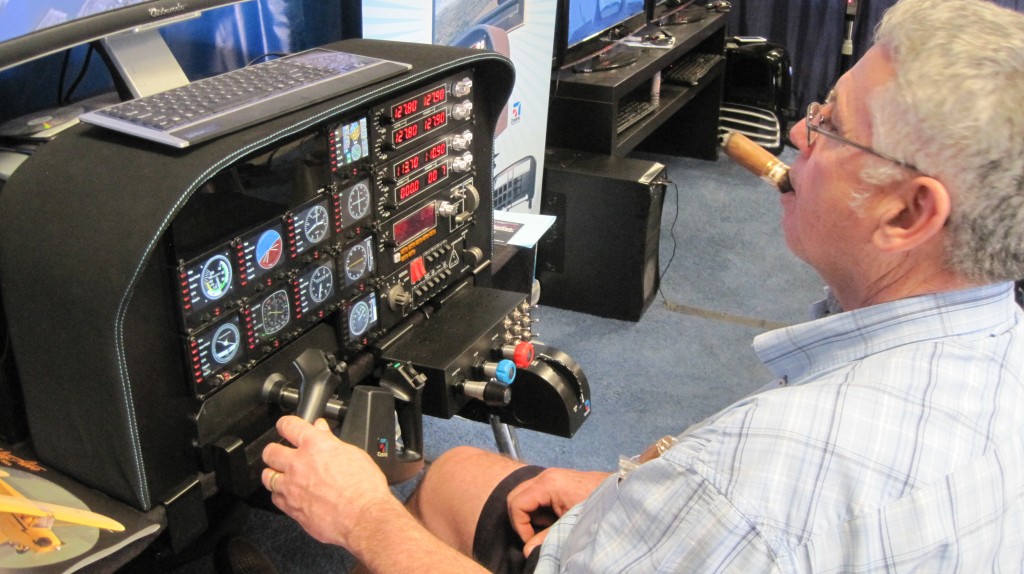 An amazing time was had by all at the Saitek booth at Sun 'n Fun. An estimated 200,00+ attendees came out to Lakeland for the show and many of them came through Hangar Bravo and got hands-on with the forthcoming X-55 Rhino H.O.T.A.S. and the Cessna Cockpit.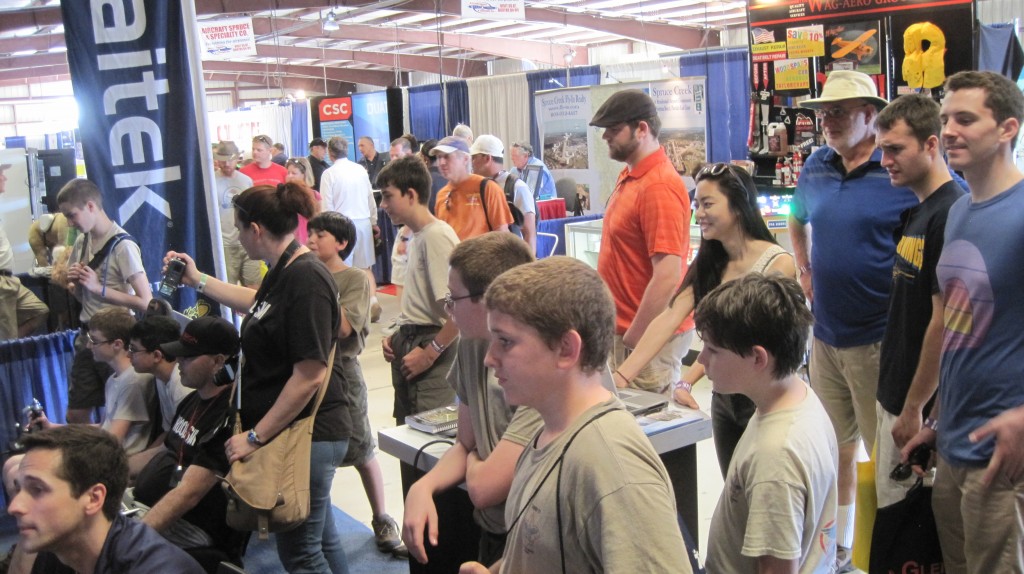 Saturday was our busiest day by far as popular YouTube flight simmer Frooglesim stopped by to show off his pilot skills in DCS and Prepar3d. A bunch of his fans showed up to hang out with him and walk the whole Sun 'n Fun show.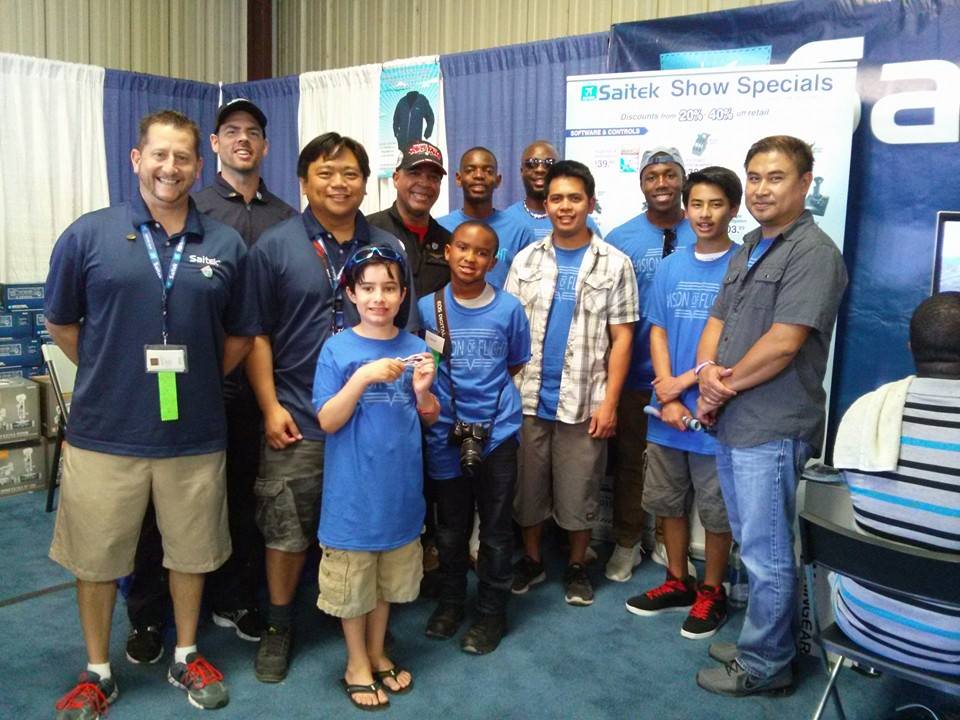 The Orlando-based Vision of Flight showed up en masse as well. Saitek is sponsoring the non-profit organization as they spread the good word of aviation and flight sim to kids everywhere through campus visits and STEM events. We'll have more on them in a later post!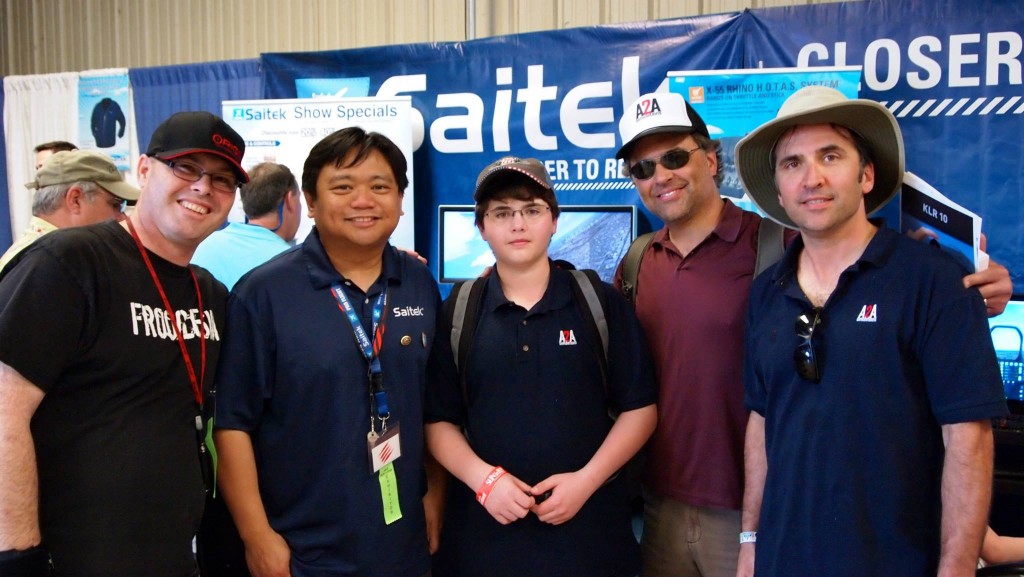 And Scott and the gang from A2A Simulations stopped by as well! If you haven't seen some of the planes they make for flight sim, they are truly immersive, in-depth, and beautiful! The Cessna 172 is phenomenal.
And what would a show be without contest winners? Congratulations to John Crouse and George Straight on winning the raffle for Saitek jackets!!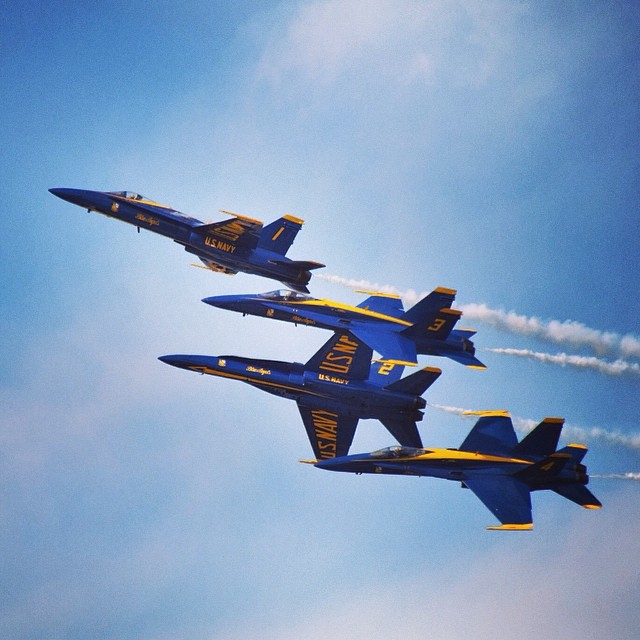 And check out this beautiful shot of the Blue Angels that won our #saitekfun Instagram contest! Congratulations to rmur25! Your Saitek jacket is on its way! (Did you know the Saitek X-55 Rhino stick was based off of the F/A-18? Well, now you do!)
We'll leave you with a gallery of some of the sights in our booth and around the grounds of Sun 'n Fun. Till next year…
Below are the live updates as they came in from Sun 'n Fun.
Sun 'n Fun Update #4 – Planes, Planes, And More Planes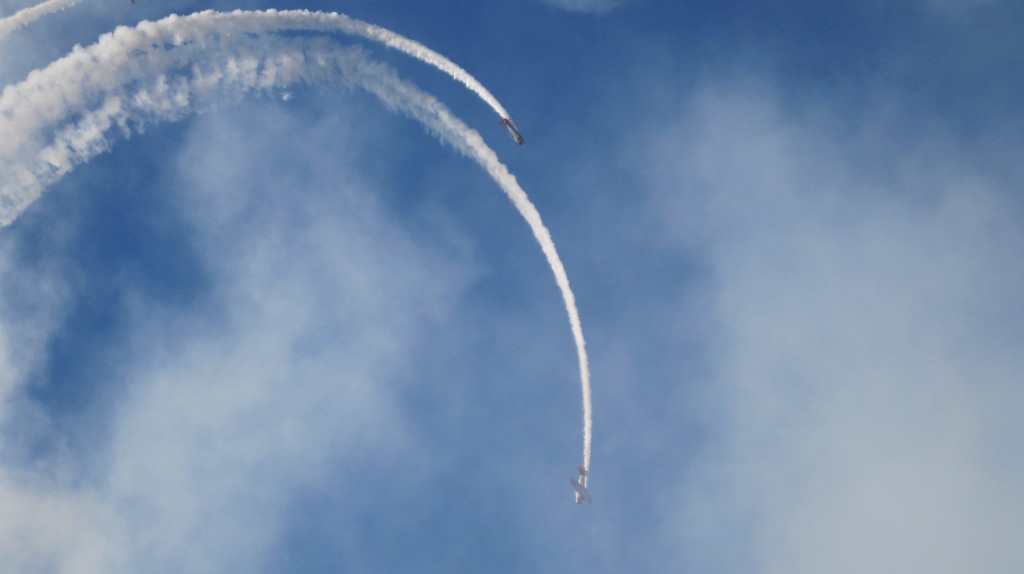 The airshows have been pretty cool so far at Sun 'N Fun. That's Aeroshell doing their thing.
Michael Goulian's Extra.
The P-38F Lightning known as "Glacier Girl" is here too. Check out the video below for this amazing story.
Sun 'n Fun Update #3 – Ready To Roll At Sun 'N Fun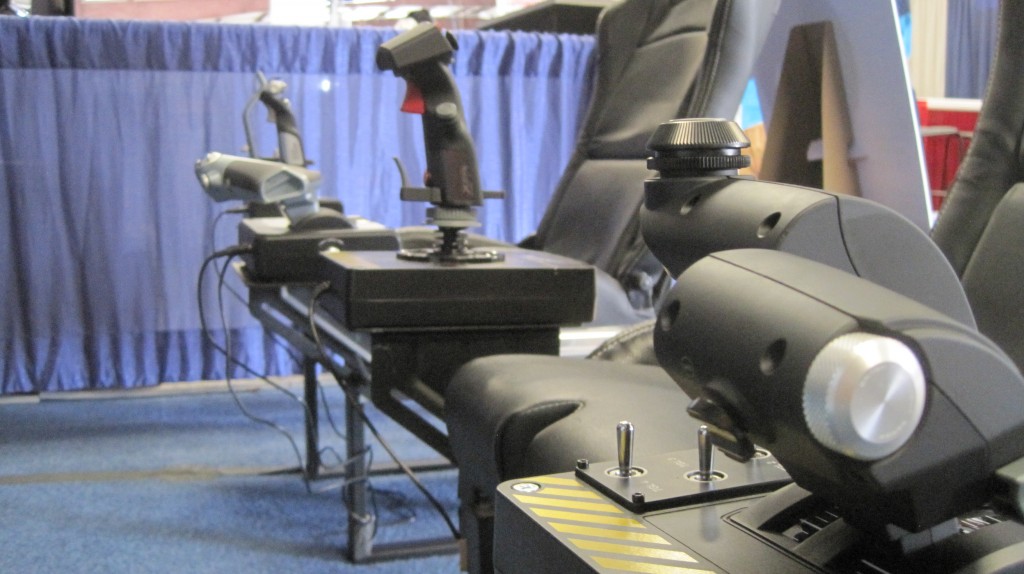 The Rhino is ready for takeoff…
The Cessna cockpit is here too. Come by our booth for special show deals and enter the raffle to win a sweet Saitek jacket. We're also trying an Instagram contest this year so take awesome pictures at the show and tag them with #Saitek and #SaitekFun. We'll pick a winner when we get home. Be safe! Don't run out on the flight line trying to take a picture!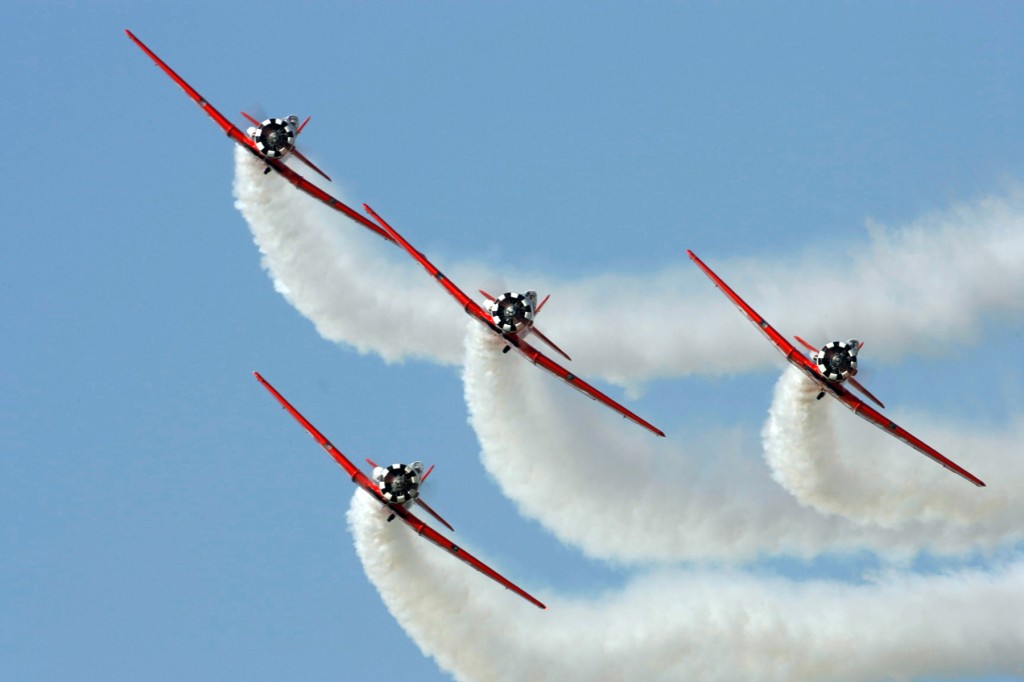 Now this would be a great Instagram shot! FYI the airshows this week will feature the best of the best, not only the Aeroshell team pictured above but the Blue Angels, Patty Wagstaff, and Mike Goulian. Check out this great video of Mike Goulian explaining how he does a torque roll.
Or you can always try doggie pictures… who doesn't love doggies?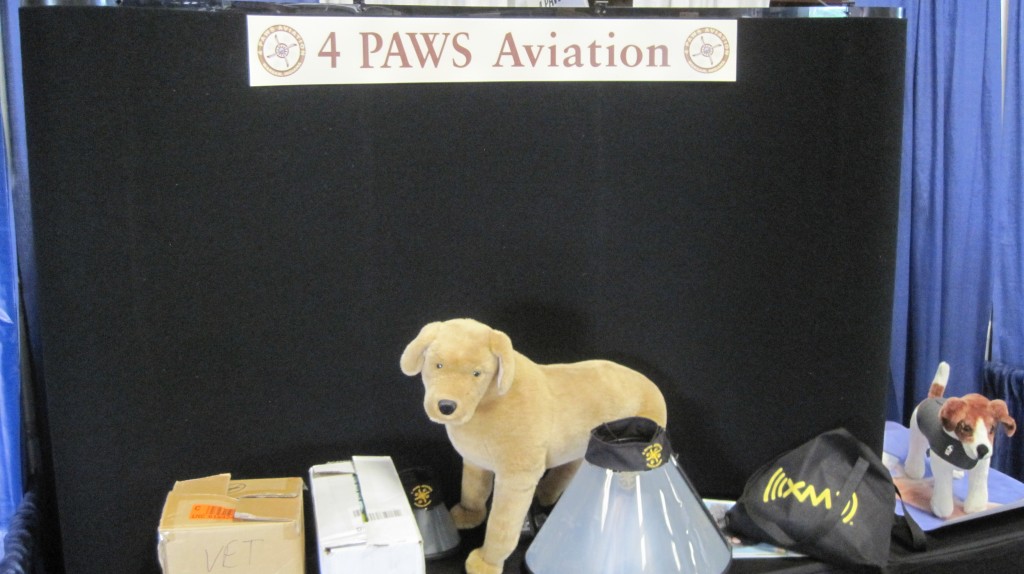 Sun 'n Fun Update #2 – Tales Of The SR-71 Blackbird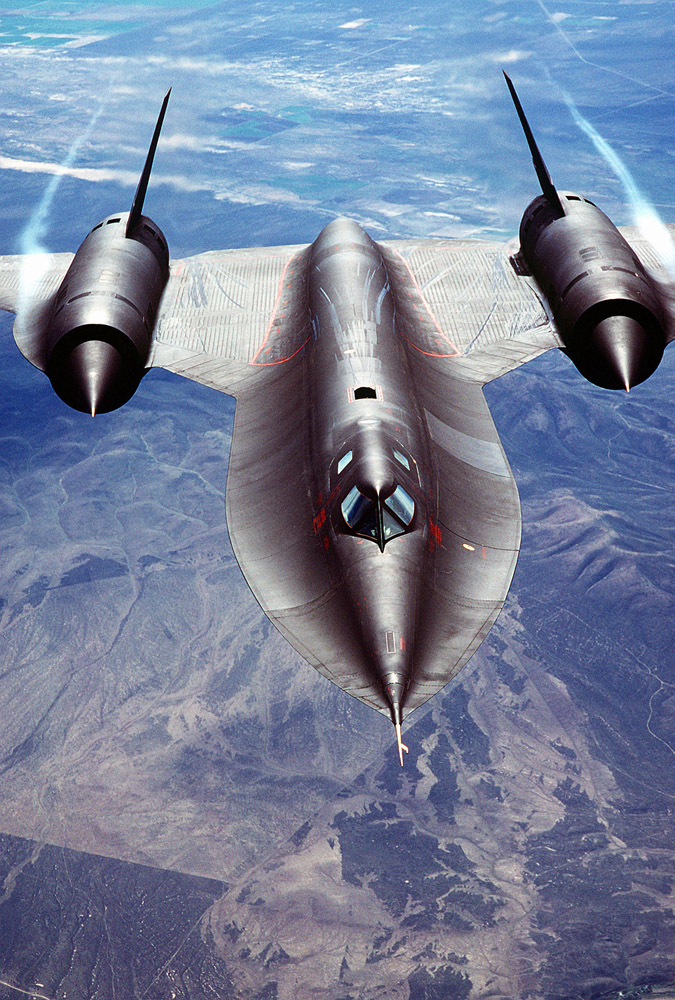 It's the fastest plane ever flown by man. It could fly from Los Angeles to Washington, D.C. in just over an hour. Sun 'n Fun 2014 will feature programs and panels dedicated to the history SR-71 Blackbird and the unique pilots and reconnaissance systems operators (RSO's) that manned her.
Just about every day of the week there will be Blackbird programs at the Florida Air Museum at Sun 'n Fun including programs on the Blackbird's research &; development years, the Cold War years, flying over Southeast Asia, and the Blackbird's record runs.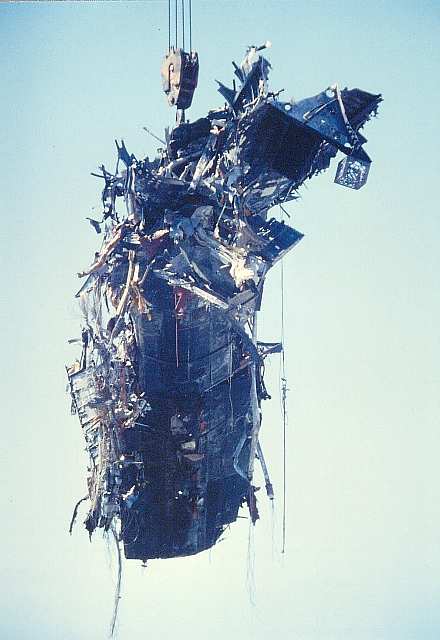 The highlight of the week is a talk called "Ejection Over The South Pacific" at the Pavilion, 7pm on Wednesday, April 2. On April 21, 1989, 61-17974 SR-71A (nickname: "Ichi-Ban") became uncontrollable and began plummeting into the ocean. Pilot Dan House brought the bird down to 10,000 feet and 400 Kts before he and RSO Blair Bozek ejected. Blair Bozek will be at the talk to relive this harrowing moment.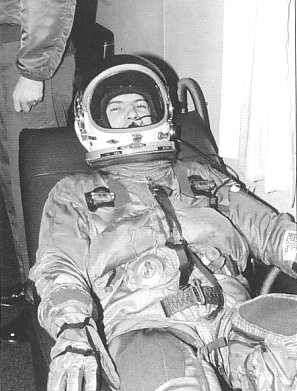 Bozek is an interesting man and an American hero. He was working at the Pentagon on 9/11 and the impact point was 500 feet from his office. Amidst the smoke and wreckage he saved three women from the flames.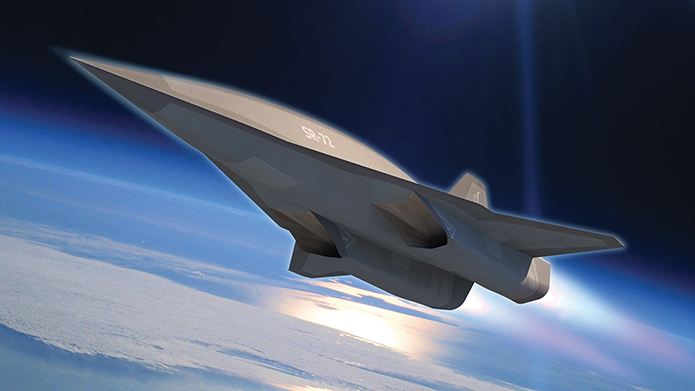 Just recently, the successor to the Blackbird was announced by Lockheed Martin. The unmanned hypersonic SR-72 will fly twice as fast as its daddy. Perhaps there will be some discussion of the SR-72 at Sun 'n Fun, I know I'd be interested!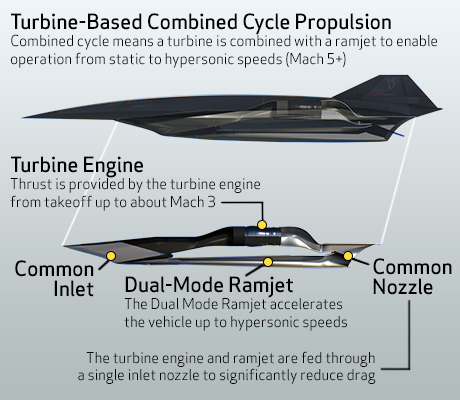 Read a terrific interview with former SR-71 Blackbird pilot Rick McCrary here.
Sun 'n Fun Update #1 – Welcome back, Blue Angels!!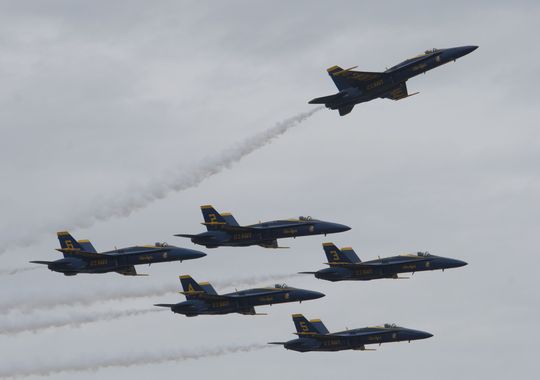 After a year on the shelf due to federal budget cuts the Blue Angels are back at Sun 'n Fun! The famous F/A-18 Hornets will once again be performing in the skies above Lakeland! Welcome back!
The Blue Angels will be performing at Sun 'n Fun on Friday 4/4, Saturday 4/5, and Sunday 4/6. All showtimes are at 4pm ET.
Check out this footage from the inside of an F/A-18 Hornet from ABC's Nightline:

ABC US News | ABC Business News
In the Saitek booth we'll have a cockpit set up with the new X-55 Rhino HOTAS ("Rhino" being the unofficial nickname for the F/A-18E 'Super' Hornet) so come by and have a fly. It's as close to reality as you can get without a Navy pilot license!
Saitek at Sun 'n Fun 2014
Saitek returns to Lakeland, FL for Sun 'n Fun, one of the biggest air shows in North America. Once again we will be offering many special Show-Only sales during the week including savings from 20% – 40% on selected Cessna products, Pro Flight panels, H.O.T.A.S.'s, and joysticks! We'll even have a limited amount of the brand-new X-55 Rhino H.O.T.A.S. for sale so get there early!
We'll have demo stations set up showcasing the Rhino, the X-52, and the Saitek Cockpit! This cockpit is due for release this year and is the perfect Saitek-branded solution for housing all the Saitek flight sim hardware you would need for a full simulator. Joe, a Certified Flight Instructor (CFI) and flight sim enthusiast, will be manning the cockpit all week and he can answer all your questions about aviation and flight sim.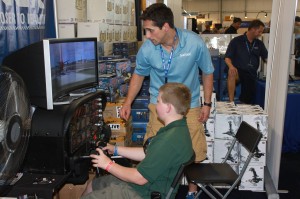 We've also got some Saitek schwag on hand and are running a raffle and Instagram contest for a couple super cool Saitek jackets so make sure you enter to win!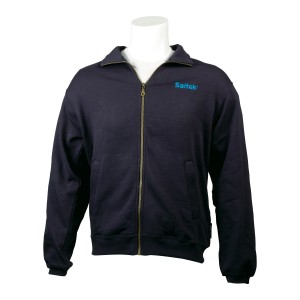 Last, but certainly not least, if you are at Sun 'n Fun on Saturday April 5 you definitely want to come by in the morning as we will be visited by flight sim and combat sim pilot extraordinaire Frooglesim! He will stop by our booth and do demonstrations on DCS: Black Shark 2 using the Rhino. You don't want to miss this!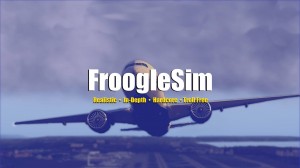 Click here to visit Froogle's YouTube Channel
So whether you are building your simpit piece by piece or brand new to flight simming and are ready to finally give it a shot, we've got just the right products for you (including copies of Microsoft FSX). Come by the Saitek booth to check out all our deals or just to chat about flight sim. We're located in the corner of Hangar Bravo in spaces B-25 and B-26. Hangar Bravo is in square D-2 square on the map below.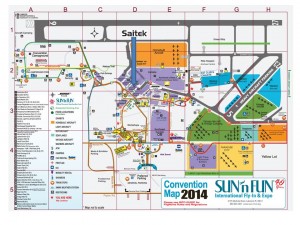 ---