Sun 'n Fun 2013 Day Three

Today was day three of the Sun 'n Fun expo out in Lakeland, Florida and it was the most exciting day yet. A huge buzz emanated from our Saitek booth as the Aeroshell team (sponsored by Saitek) was in the house signing autographs and taking pictures with the fans.
We also held a big raffle in our booth today. The grand prizes were a ride-along with the Aeroshell team and the runner-up prizes consisted of the latest and greatest in Saitek flight sim gear. Our two lucky winners of the grand prize were Julius and Petter who were thrilled to death to have the chance to ride with the Aeroshell daredevils.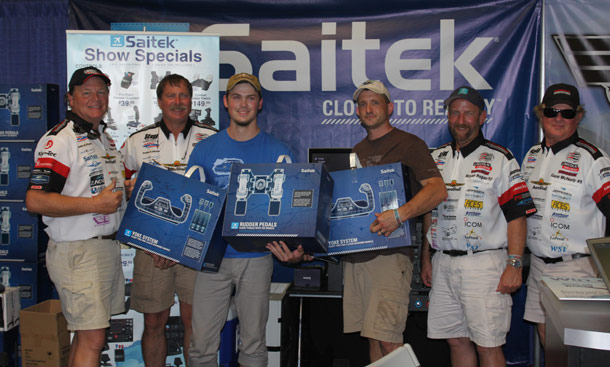 And we're not done with the raffle prizes. If you are here at Sun 'n Fun you need to make it a point to stop by our booth in Hangar B where we will be raffling off more awesome Saitek flight sim gear and two more rides with the Areoshell team for Saturday. You also won't want to miss checking out the best deals from Saitek while supplies last. Once everything is gone, it is gone! So come by to say hi!
---