Summer Sizzle Sale 25% Off Select Saitek Panels!
US & CAN ONLY
Now through the end of June, enjoy HUGE savings on select Pro Flight panels up to 25% off! Round out your flight simulator setup and get Closer To Reality with the Pro Flight Switch Panel, Pro Flight Multi Panel, and Pro Flight Backlit Instrument Panel (BIP). The Pro Flight Throttle/Prop./Mixture (TPM) is also on sale for you GA pilots and for the multi-engine captains, additional Pro Flight Throttle Quadrants! We've also slashed prices on our popular AV8R and console flight sticks!
Click here to enter Saitek Summer Sizzle Sale store!

Each Saitek product comes with a modular mounting bracket so you can configure your simpit exactly the way you want it and will work with your favorite flight sim program. (Fully supported in Flight Simulator X, requires additional plugins in X-Plane and minor workaround in Prepar3D.)
Want reviews? Check these reviews out from FlightSim and Aerosoft.

"The Saitek switch panel, either as an extension of your Pro Flight Yoke System or as an individual item, is nicely designed. It fits perfectly on a Saitek yoke System, but it's also beautiful as a stand-alone piece of hardware." Read the full Switch Panel Review on Aerosoft Sim News.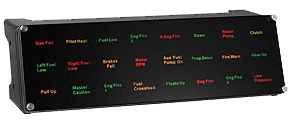 "I had real fun with [the Backlit Information Panel] and has it enhanced the flight sim experience, you bet." Read the full Backlit Information Panel (BIP) Review on FlightSim.com.
"It's wonderful to see how easily [the Multi Panel] works…." Read the full Multi Panel Review on Aerosoft Sim News.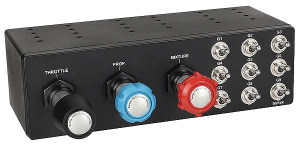 "For the GA (general aviation) enthusiast, [the Throttle/Prop.Mixture] offers realistic feel." Read the full Throttle/Prop./Mixture (TPM) Review on FlightSim.com.
---