RIP Saitekforum.com, long live Saitek forum?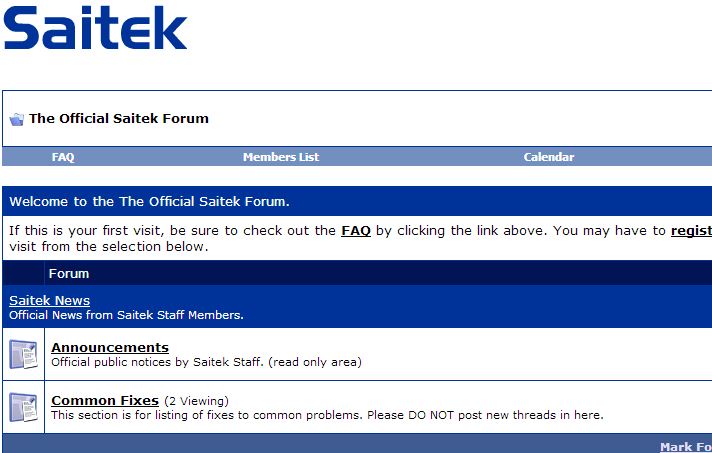 The official Saitek forum will be shuttered in less than a month's time.
What's that? Never even knew it existed? Or hadn't visited there in so long that you forgot it was even there? Yes, the Saitek forum continues to see some small activity from time to time even though new registrations have been closed for some time now. The decision was made about a year ago to let the domain expire and have the Saitek forum fade out gracefully.
The question is, would you like to see a new Saitek forum open up? The old one was strictly used for official announcements and peer support; if a new Saitek forum where to open up there would be some differences:
1. The forum software would be updated to Vanillaforum's software which is feature-rich and upgradeable.
2. We'd like it to be a more open forum where the community sets the discussion on flight sim and aviation and combat sim games and space sim games and anything else related that strikes their fancy. Pictures of your home rig setup and descriptions of how you tweaked on it for the last 5 hours are not just tolerated but encouraged.
3. We'd like the moderators to be community members themselves, not Saitek staffers, who are committed to keeping discussions moving along.
4. No trolling. No flame wars. The new Saitek forum should be a little slice of zen you can visit during your hectic days. Contests for schwag and other prized are certainly a possibility.
5. Last and most important, this forum should be a repository for all of the great community knowledge for Saitek products. Looking for a suitable profile for the stick you fly, or the latest community-made drivers? Or even suggestions for mods? Come here to find all that stuff out.
What do you think? Should we start a new Saitek forum? Leave your thoughts in the comments below.
We'll probably make a decision on this right around when the old forum is taken down, about a month.
-Monty
---