PICS: Cool Pro Flight Simulator Cockpit Cessna Setup
Long-time Saitek enthusiast Serge V. has sent us some great pictures of his home rig. He's opted for the Cessna configuration that includes the Cessna yoke and pedals along with the TPM unit. More pictures after the jump.
Serge is retired and has decided to devote a room of his place to flying in the virtual skies. Note the triple monitor and map of the world on the wall. Great use of the TPM to hold his keyboard and the GPS on the side too!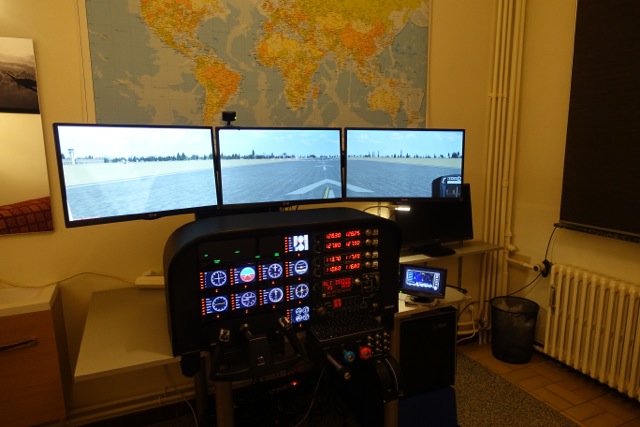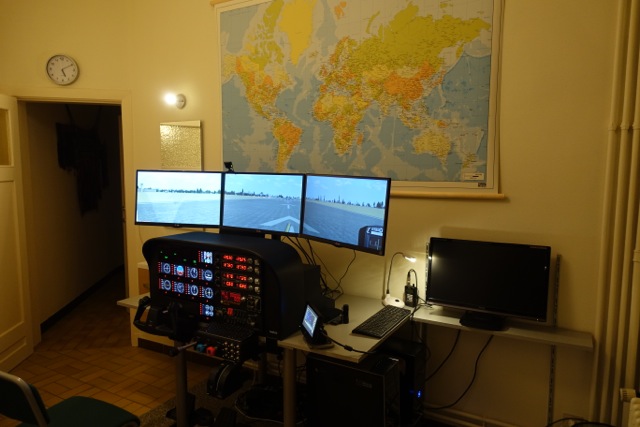 For more info on the Pro Flight Simulator Cockpit, click here.
Interested in a small form factor keyboard for your Saitek setup? Check out the S.T.R.I.K.E. M!
A big shout out to Serge V. for letting us share his rig!
---