Oshkosh 2014 Recap!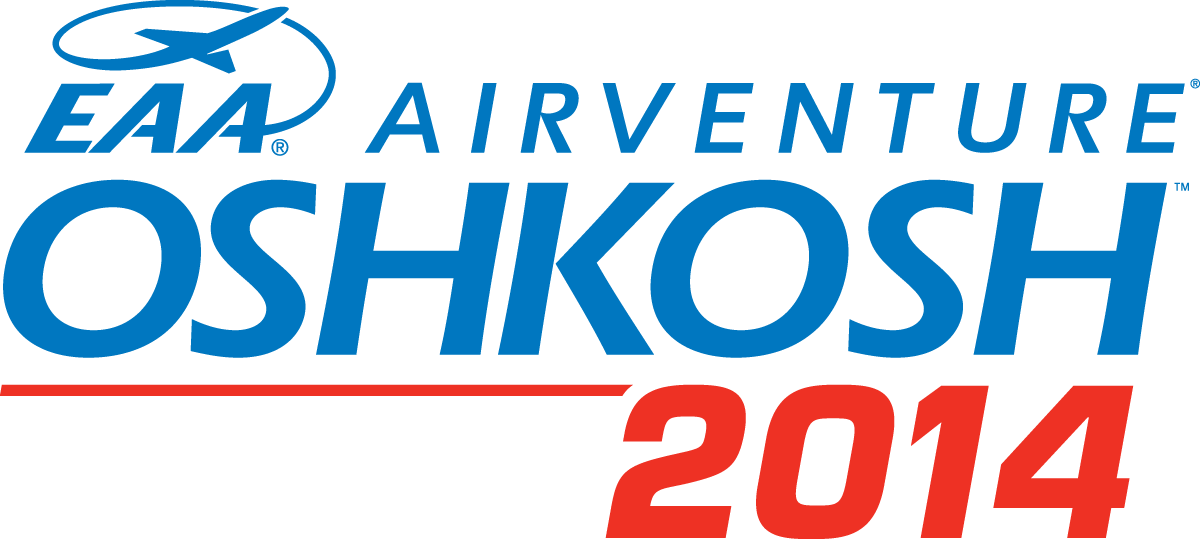 Over half a million visitors from all over the world came to Oshkosh last week for EAA's AirVenture, solidifying the yearly event as the premier air show in North America. Industry leaders and aviation enthusiasts alike crowded Wittman Regional Airport making it the busiest airport in the world for that "one week wonder."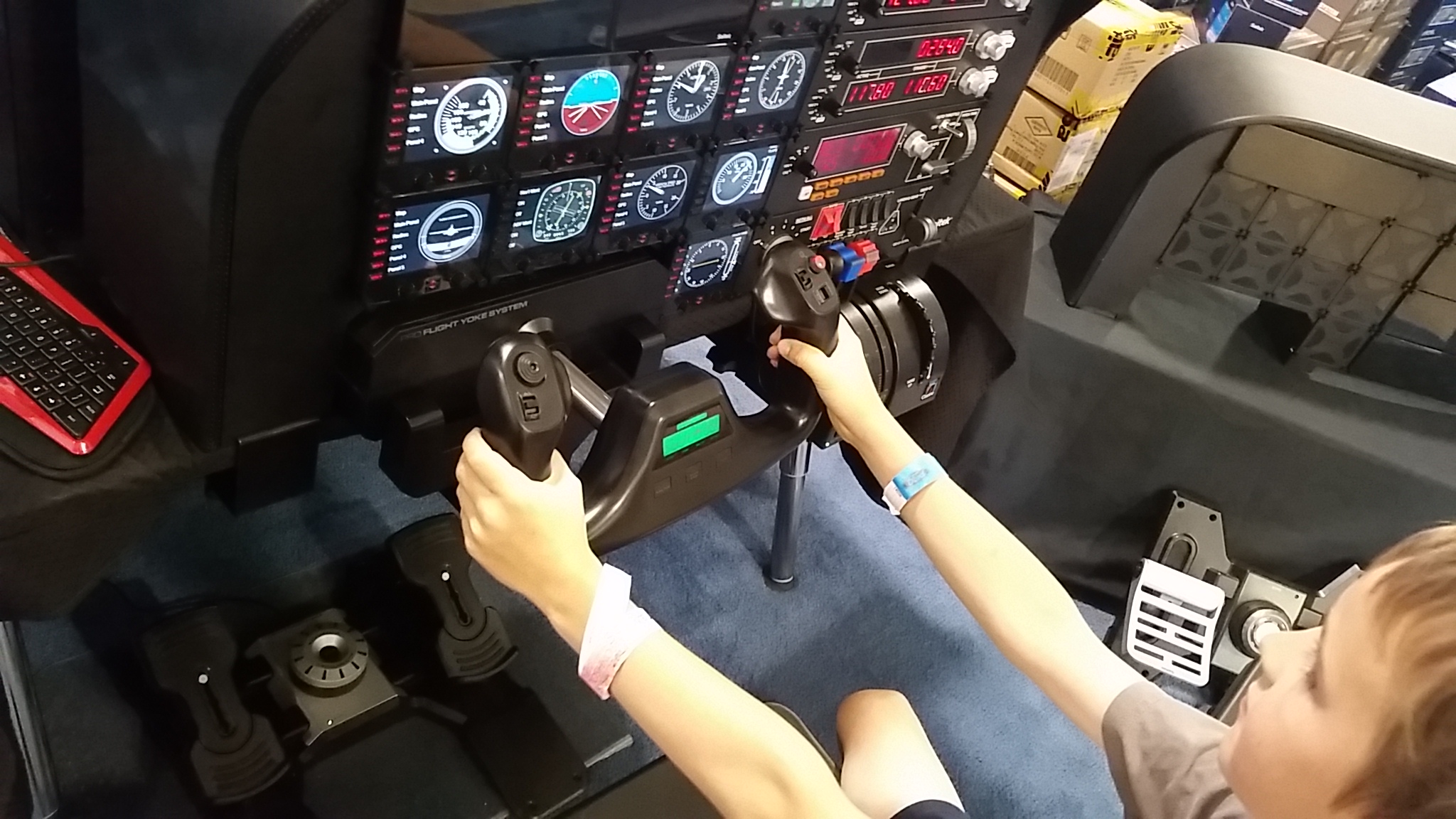 While RWF companies like Honda and Icon unveiled their first production HondaJet and their highly anticipated amphibious LSA the A5, respectively, in the flight sim world we at Saitek were proud to finally offer for the first time our Pro Flight Simulator Cockpit. This 5mm anodized metal housing and leatherette glare shield is specifically designed to house all the Saitek gear needed to train for instrument ratings and procedures.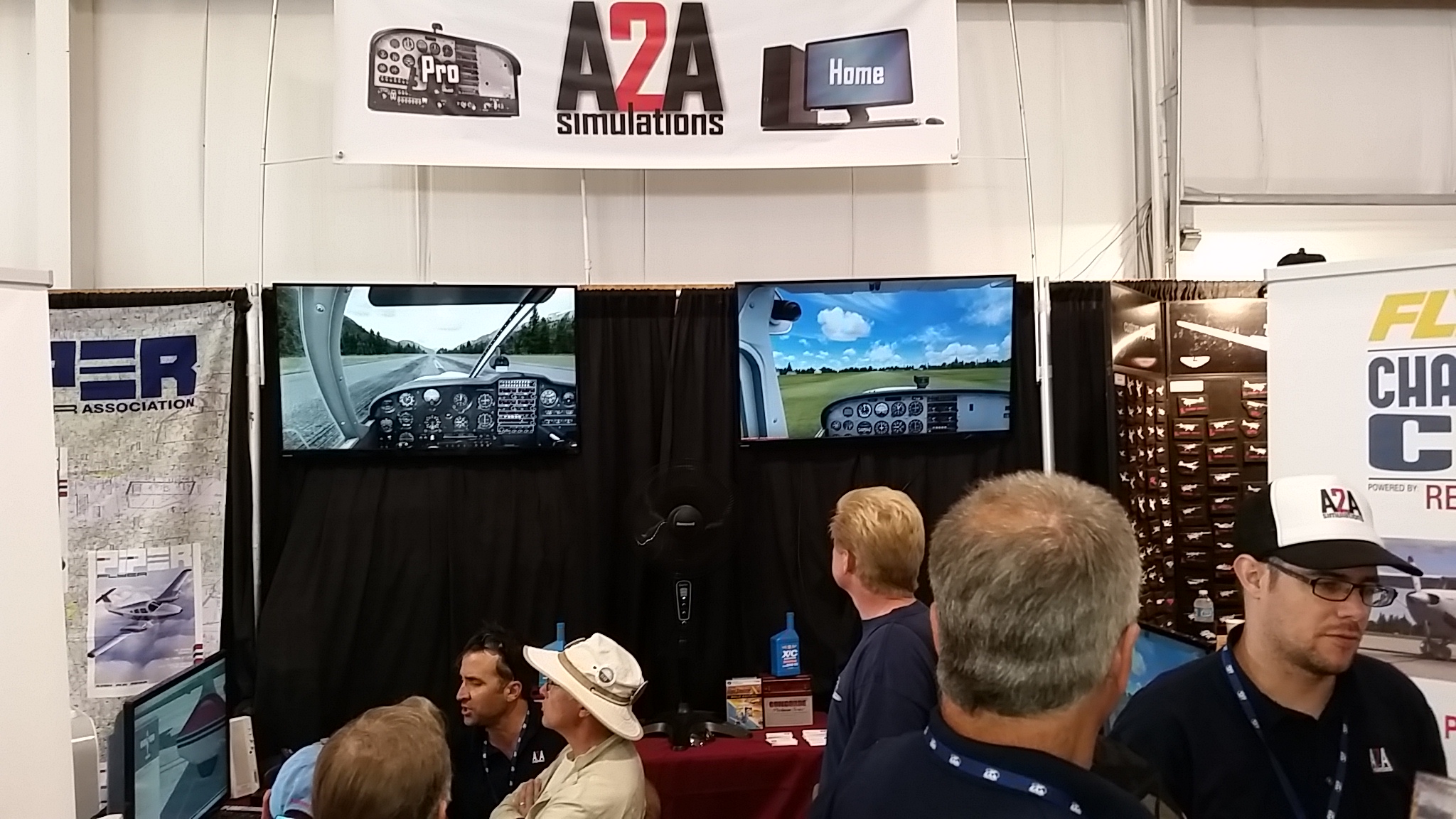 We were also lucky to have A2A Simulations in our hangar for a formidable one-two punch of flight sim prowess. Scott and the team showed off their new flight sim add-ons for Flight Simulator X and Prepar3D including the Piper Cherokee 180 and Cessnaa 172 to a week-long packed booth. On a side note, be on the lookout for updated Saitek drivers which will make all of our hardware plug-n'-play with P3D. No more fiddling with settings files and folders!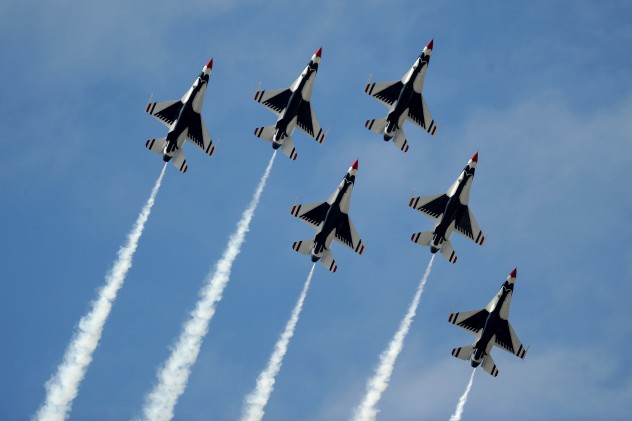 Of course, what's an air show without raw displays of aerodynamic power? And who better to headline Oshkosh than the USAF Thunderbirds who marked their very first appearance at Oshkosh with an electric performance that really brought out the crowds. In fact, the organizers had to move the spectators farther back than normal from the flight line to accommodate the Thunderbirds. Even with these precautions, more than a couple times I personally almost jumped out of my shoes when one of their F-16's buzzed by overhead!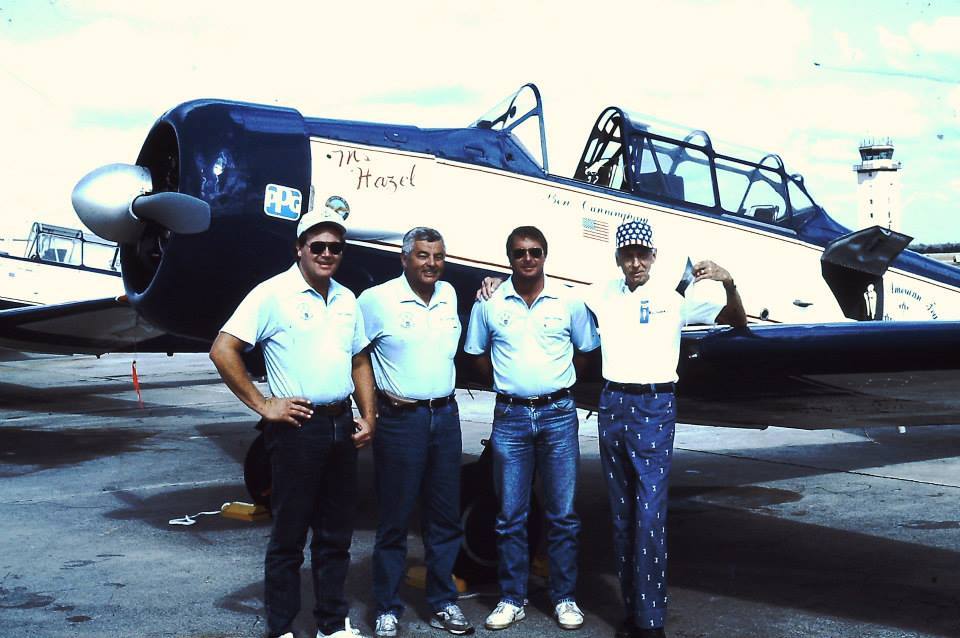 The week also marked the twenty-fifth anniversary of the Aeroshell Aerobatic Team (shown here at the beginning of their journey). Here's to another 25!
Last but not least, congrats to Glenn Leszczak and William McNutt for winning our raffle for Saitek jackets. See you all next year!
---