New X-55 Rhino Drivers and Software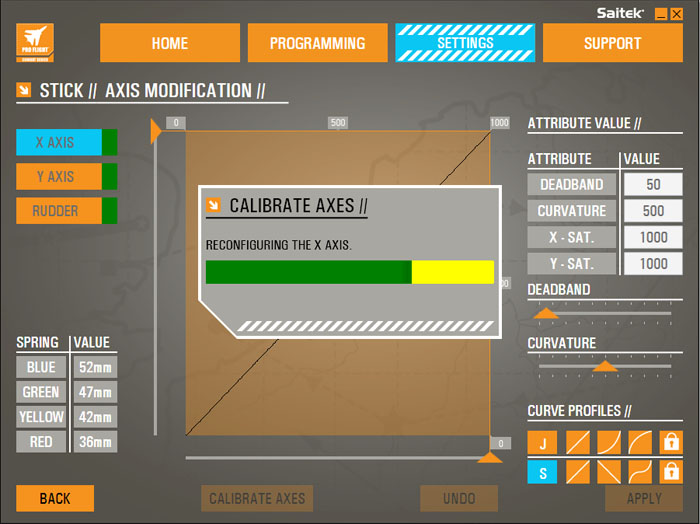 Greetings Rhino owners!
A new version (7_0_32_81) of the H.U.D. software is now available from the downloads page.
If you have the old drivers and software just install the new packages the same way (drivers first, software second) and it will overwrite the old files.
Changes included are:
+ Added axes calibration to the stick settings page for the hall sensors. Now you can re-center your stick anytime direct from the H.U.D. software.
+ Added axis lock profiles. Got rudder pedals? You can lock out the twist rudder if you wish by simply choosing one of the little "lock" symbols in the bottom right menu and hitting "APPLY." You can do this with the other axes as well.
+ Added a window icon for the profiler.
+ Fixed an issue that made the stick unresponsive to throttle mode changes
Click here to go to the downloads page!
---
Comments are closed.