CONTEST: Saitek X52 Pro, GeForce GTX980, and Elite Dangerous!!
Our friends at NVIDIA and Frontier have put together the ultimate space sim giveaway: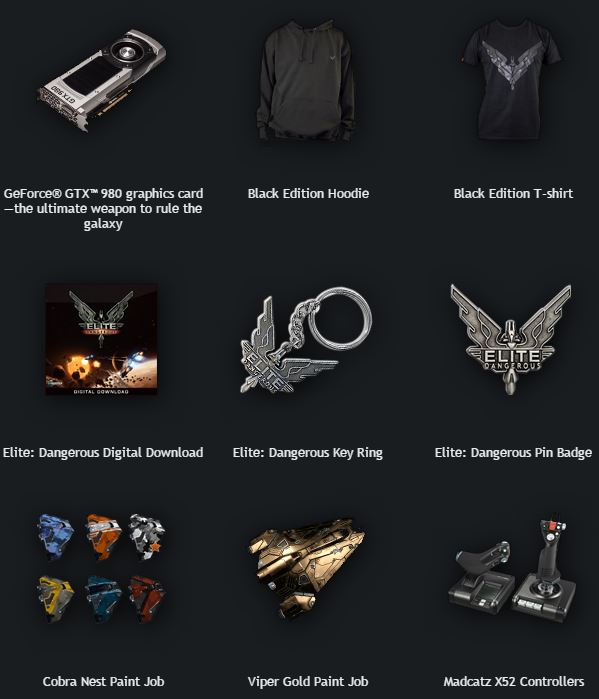 CLICK HERE TO ENTER NOW! CONTEST ENDS FEBRUARY 28TH, 2015!
Follow us on Twitter and Facebook to always stay informed on upcoming contests.
---
Comments are closed.