Pro Flight™ Cessna® Rudder Pedals for PC
---
Officially Licensed Saitek Pro Flight Cessna Rudder Pedals
Add realistic control to your flight simulation setup with Saitek's officially licensed Pro Flight Cessna Rudder Pedals. Control the rudder and toe brakes of your aircraft with your feet - - just like real pilots do. Independent left and right brake axes allow for greater accuracy and precision when performing braking maneuvers. Self-cantering rudder axes work in conjunction with a user-configurable damping adjuster, allowing you to define specific levels of pressure required to operate rudder controls.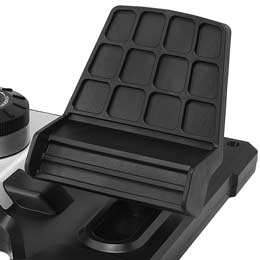 Authentic Cessna Pedals With Independent Toe Brakes
Featuring design elements taken straight from Cessna aircraft, the smooth, precise motion enables accurate command over your aircraft, while differential braking provides independent control of the left and right toe brakes.
Self-Cantering With Adjustable Damping
Adjustable damping allows you to set the precise pressure required to move the rudder axes, which will canter all on their own.
Fully Adjustable Tension Dial
Choose your own resistance to suit the way you fly. Apply just a little pressure to make the Rudder Pedals respond, or choose to exert more force; a simple twist is all it takes to get you dialed in.
Extendable Foot Rests
Comfort is a must during long flights, and the Saitek Pro Flight Cessna Rudder Pedals deliver with foot rests which extend from each pedal to provide support for a wide range of foot sizes.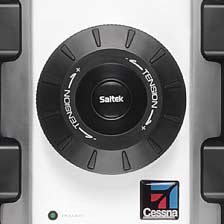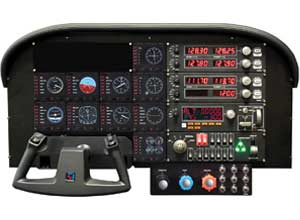 Fully Customizable To Meet Your Needs
Modular and interchangeable, Saitek's range of Instrument Panels can be situated one on top of another or side-by-side. Want the Multi Panel above the Radio Panel? Done. Want your Switch Panel to the left of your Yoke? Go for it. Easy-to-use mounting brackets provide the means to arrange your flight simulation setup in a configuration only limited by your imagination.
Product Includes:
Saitek Pro Flight Cessna Pedals
Flight Simulation Software Compatibility:
FSX - Flight Simulator X (PC only)
X-Plane 10(PC and Mac)
Prepar3D® 2.2(PC only)
Most Other Flight Simulation Software
Minimum System Requirements:
Windows®: XP, Vista, 7, 8, 8.1, 10
2x USB 2.0 Ports
Compatible with ALL Major Flying Games, Including:
Flight Simulator X
Flight Simulator 2004
X-Plane 10
X-Plane 9
DCS World
DCS: A-10C Warthog
DCS: Black Shark 2
DCS: UH-1H Huey
Lock On: Modern Air Combat (LOMAC)
Lock On: Flaming Cliffs 3
Lock On: Flaming Cliffs 2
Lock On: Flaming Cliffs
aerofly FS
Take On Helicopters (TKOH)
Rise of Flight
Arma 3
Falcon 4.0: Allied Force
Falcon BMS 4.32
World of Warplanes
War Thunder