Reviews, Links, and Videos for the Saitek X-55 Rhino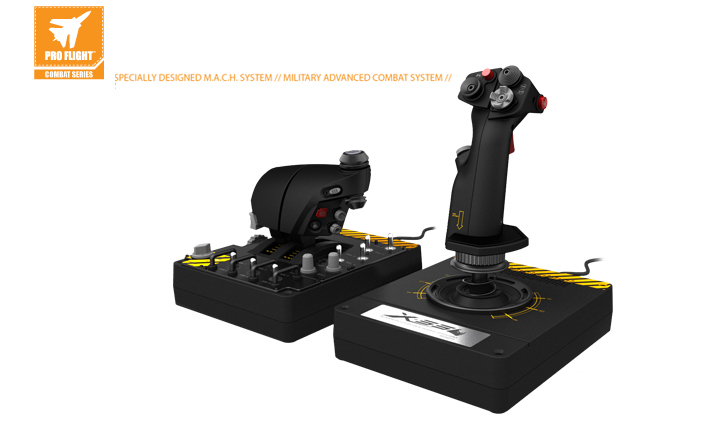 "The Best HOTAS Controller You Can Buy In This Price Range" – PC Pilot (received the PC Pilot Platinum Award – To read the full review, buy the latest issue of PC Pilot here!)
"Saitek's X-55 Rhino flightstick is a lovely, chunky thing." – PC Gamer
"Visually and technically, the X-55 is successful and Saitek has once again 'landed' a direct hit." – Simulator World
"Thank you for making such a finely crafted HOTAS! Thanks for enriching my simming !" – Rob McCoy
"This is hands down the best affordable HOTAS. I highly recommend checking it out." – scrtagnt69
We've gathered up some links of interest including a review from Simulator World, an interview on SimHQ, videos, and profiles for War Thunder and the A-10C in DCS.
Check back here for more links as we get them! If you see something on the Rhino or even make you own review, send us a link on twitter @SaitekSim or on Facebook!!
BUY THE RHINO AT MADCATZ.COM (US/CAN/UK).
RHINO TECH SUPPORT FAQ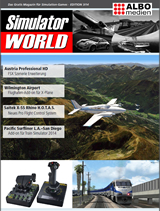 X-55 RHINO REVIEW IN SIMULATOR WORLD MAGAZINE (PDF)
English                      German
Subscribe to their free monthly digital mag at simulatorworld.com
SIMHQ REVIEW
AVSIM REVIEW
AEROSOFT SIM NEWS
PC GAMER FIRST IMPRESSIONS
SIMHQ'S INTERVIEW WITH SAITEK'S TIM DI IULLO
LINK TO SHEIN'S A-10C RHINO PROFILE ON THE DCS FORUMS
LINK TO ATHLONIC'S A-10C RHINO PROFILE ON THE DCS FORUMS
LINK TO GATOR'S RHINO PROFILE FOR WAR THUNDER
(Note: there may be some salty language on the forums.)
VIDEOS

Frooglesim's Video Review

NewEgg TV Interview
Spring Changing Tutorial

Unboxing Video

Teaser Trailer Video

Please visit our YouTube channel for more Rhino and Saitek videos!
---