Check out NZ Aviation's monthly flight sim series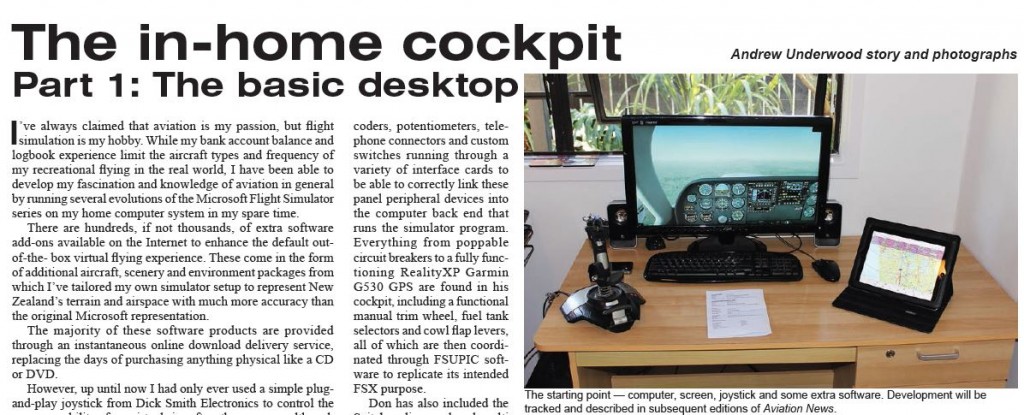 The New Zealand Aviation News, which has been around since 1978 and is the only aviation newspaper in New Zealand, has recently started a monthly feature on home flight sim written by Andrew Underwood. We were happy to provide him with Saitek hardware for his article and in turn the paper has kindly agreed to let us repost the first three months' of features.
Click on the links below for hi-res PDF's of the June, July and August features.
For information on official Saitek resellers in Asia, click here.
For more on New Zealand Aviation News, including subscriptions information, click here.
---