Elite: Dangerous Launches December 16!
Finally, the wait is almost over. The fourth and best chapter in the venerable Elite series releases on December 16th worldwide and is available for pre-order right here. Explore, trade, mine, and dogfight in a 1:1 simulation of the Milky Way. The choice is yours!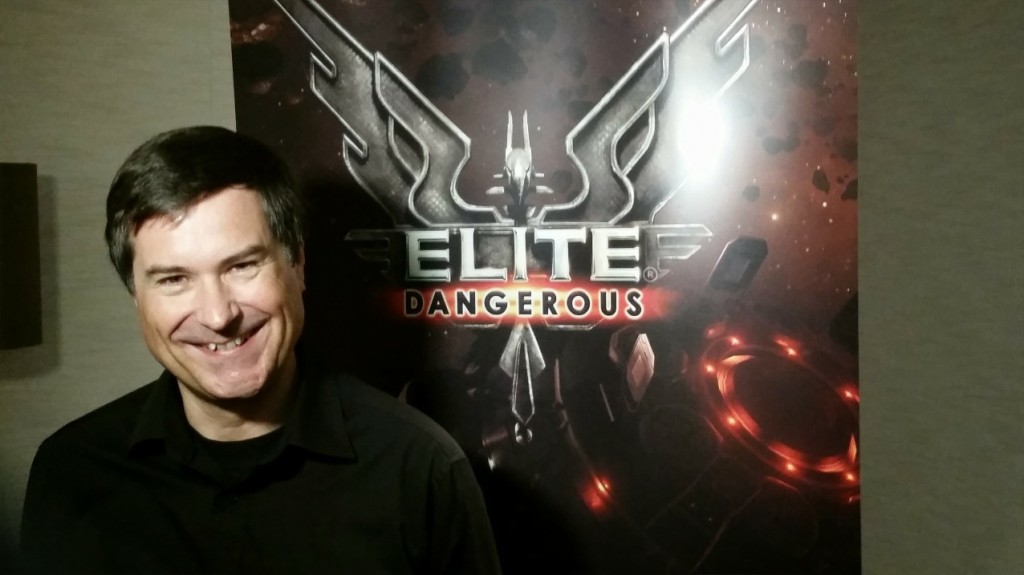 This is David Braben, the co-creator of Elite and the man behind the franchise today. We had a nice chat at a recent press event for the game as he laid out the basic vision for Elite: Dangerous's lore.
It's more than a millennium into the future from our present day. There is an old aging emperor close to death; he is sick, and there are many factions vying for control in what is about to become a vacuum of power. Think Game of Thrones in space (or A Song of Ice and Fire as it's referred to in the books). And while you as a lonely pilot in space can choose to live a solitary existence of mining and exploring, eventually the burgeoning conflict and the ripple effect it causes around the entire galaxy will reach you and you will have to make some choices.
The best part is: not even David and the developers know for sure where the story will lead! They create the scenarios but the community's reaction to these events drives what happens next. The story of Elite is literally writing itself and it all starts on December 16.
————————————————————————-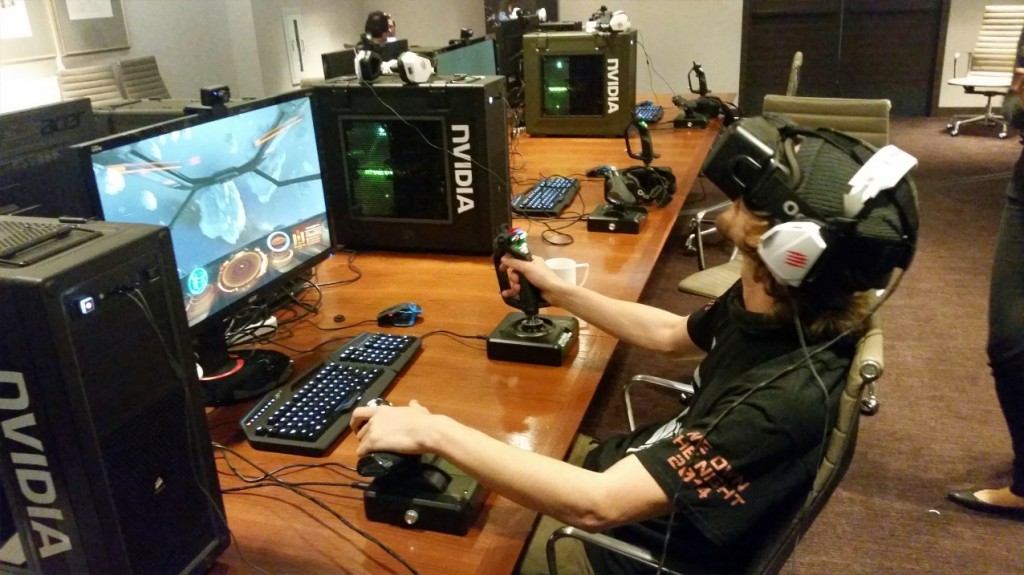 I was lucky enough to try Elite: Dangerous at the event with the Oculus Rift and I can honestly say I was blown away. Immersion is a huge buzzword in video games but after this experience I have my own definition: immersion is getting so completely lost in the moment that you forget where you actually are. After ten minutes with Elite and the Oculus, I lifted off the headset and had to remind myself that I was at a press event in SF, not in a spaceship cruising around an asteroid belt!
————————————————————————-
– Here's a video explaining normal flight, supercruise, and hyperspace jumping.
– Click here for a great Polygon article on the Stellar Forge tech used to create the universe in Elite procedurally.
– To get the ultimate Elite experience, you'll need a HOTAS and a good set of F.R.E.Q.'s. Click here to see our special bundles. Get an Oculus too!
---