Back in the office…
Finally back in the office after traveling back from Oshkosh. Have I ever shared photos of the Saitek office here in San Diego?
It is great to be back. We're sifting through all the videos and photos we've taken at Airventure 2013, and we'll be posting stuff on Monday.
We've also been talking about how we can tool this website and this blog to be of more interest to you. We will continue to post cool pictures of planes — like this one —
— and this one —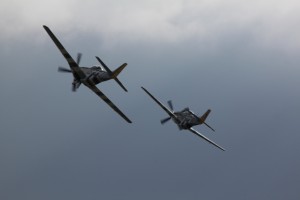 — but we also want to hear from you. We want to see pictures of your cool Saitek rigs, airshow pics, whatever strikes your fancy! Share your stories and photos here! I realise that this probably necessitates a re-structuring of the present-day beloved Saitek.com, but I think this is the way to go.
Or not. Perhaps we should retire this blog (it's so 2003, after all) and concentrate solely on our Facebook and Twitter feeds? Let us know your thoughts — comment on our Facebook (http://www.facebook.com/SaitekProFlight) and Twitter (http://twitter.com/SaitekSim).
And here's one last cool plane photo from Oshkosh for the weekend.
---